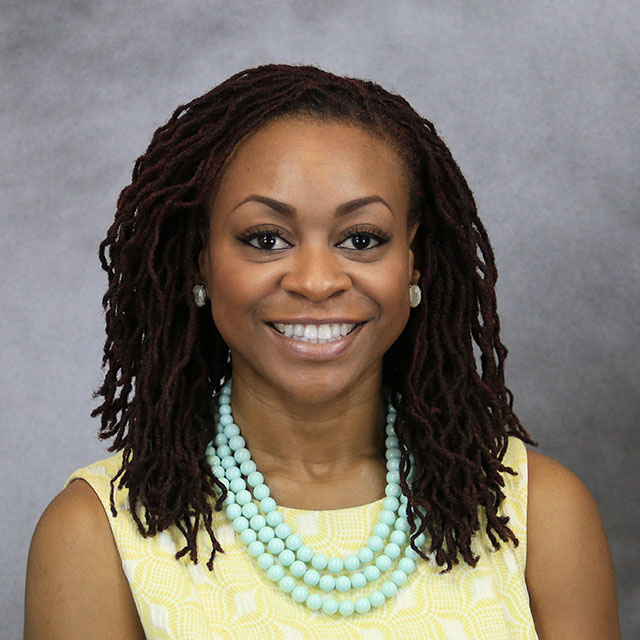 Leslie A. Anderson a doctoral candidate in the Department of Human Development and Family Science at the University of Georgia. She attended Tougaloo College for her undergraduate studies where she earned a BA in psychology. She is also a graduate of the University of Southern Mississippi's Marriage and Family Therapy Program and earned her MS in 2012. Her interests broadly focus on the complex process of ethnic-racial socialization in Black American families and the clinical implications for working with families in therapy to address and prevent racial trauma and injury.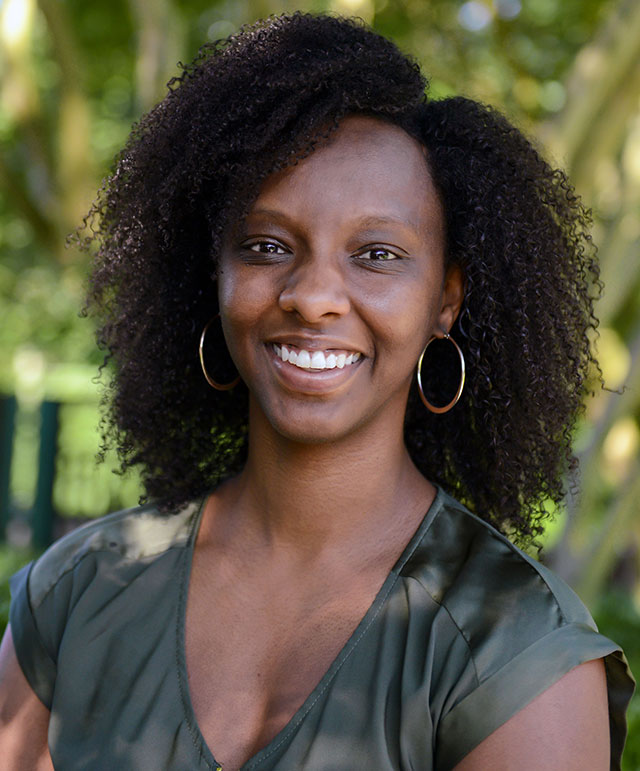 Jonet Artis is a PhD candidate in the Division of Speech and Hearing Sciences at the University of North Carolina at Chapel Hill (UNC). She earned a Bachelor of Arts in Linguistics at UNC and a Master of Education in Communication Disorders at North Carolina Central University. Jonet's research interests include early identification of children at an elevated likelihood for autism, and other developmental disorders and interventions focused on the language development of young children. She is the recipient of a graduate research grant from the Organization of Autism Research and also the James J. Gallagher Dissertation Research Award.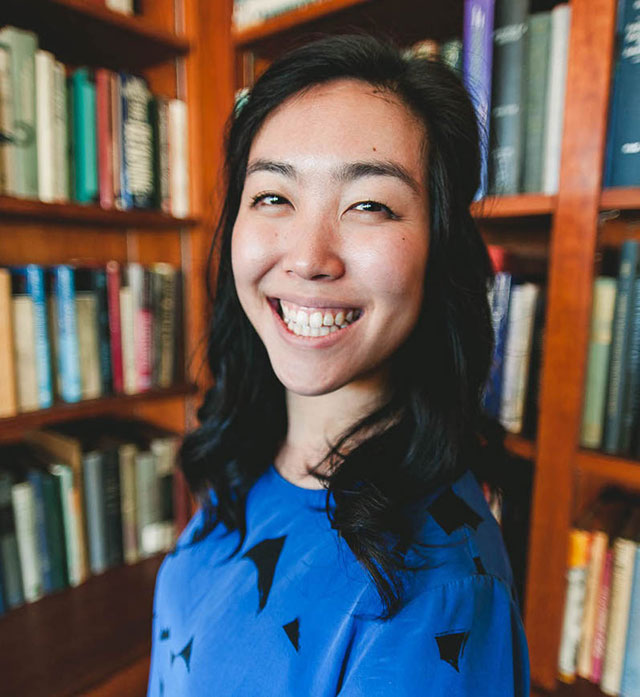 Katherine Cho is a PhD Candidate in the Graduate School of Education & Information Studies' Higher Education & Organizational Change Program at the University of California, Los Angeles. Her dissertation centers on how colleges and universities respond to student activism, particularly around the campus racism experienced by Students of Color. She received an MA in Sociology & Education from Teachers College, Columbia University, a BA in Public Policy Studies from Duke University, and most recently became a 2019 National Academy of Education/Spencer Dissertation Fellow.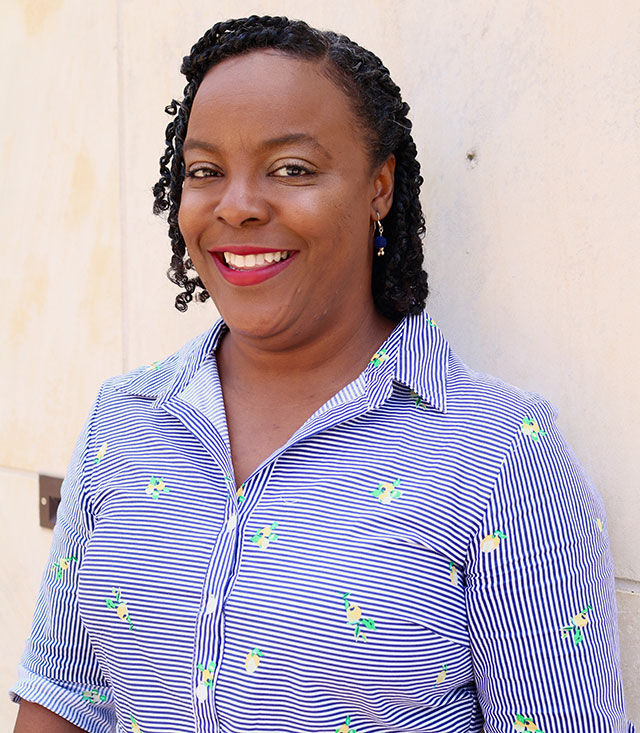 Aris Clemons is a PhD student in the Department of Spanish and Portuguese, as well as a graduate portfolio student in the Mexican American and Latina/o Studies Department at the University of Texas at Austin. She earned her MA in linguistic theory from Syracuse University in 2012 and continued her career as a high school Spanish teacher and administrator in Brooklyn, NY until the start of her doctoral studies at UT Austin in 2016. As a doctoral student she has had the opportunity to work as a Teaching Assistant for the Mellon Mays Undergraduate Fellowship and recently an assistant instructor for a self-designed course entitled Racial Linguistics.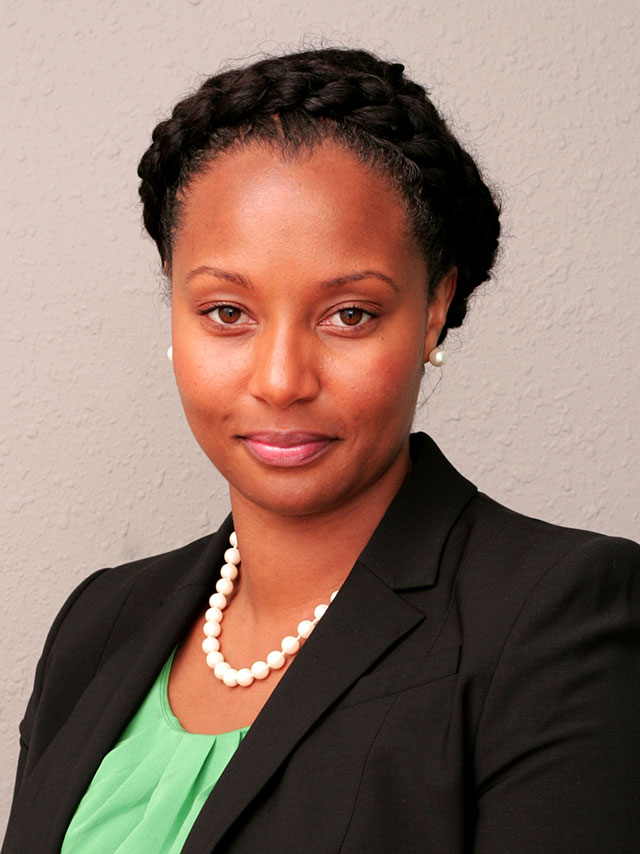 Thais Council is a PhD candidate in the Department of Educational Policy Studies in the College of Education and Human Development at Georgia State University. In 2016, Thais earned the Georgia Educational Research Association Outstanding Student Researcher Award for a paper titled, "That was Then, This is Now: A Critical Policy Analysis Juxtaposing Brown vs. Board of Education and the Opportunity School District." Prior to pursuing a doctoral degree, Thais served as a literacy specialist in K-12 schools promoting access to diverse books and student-friendly reading climates. Her scholarship focuses on multiple forms of school pushout, participatory action research with teachers, politics of the curriculum and education policy.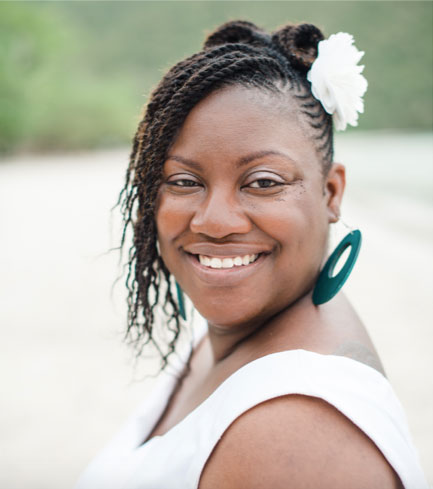 Shaneeka Favors-Welch is a PhD candidate at Georgia State University in the department of Middle and Secondary Education (MSE). Her research interests include diversity and inclusion in K-12 and higher education classrooms, critical quantitative methods, and culturally responsive evaluation in international settings. Shaneeka graduated from Southern Polytechnic State University with a Bachelor of Science degree in mathematics and earned a Master Degree from Clayton State University in teaching secondary mathematics. She currently teaches at a local community college and has published and presented her work in various settings.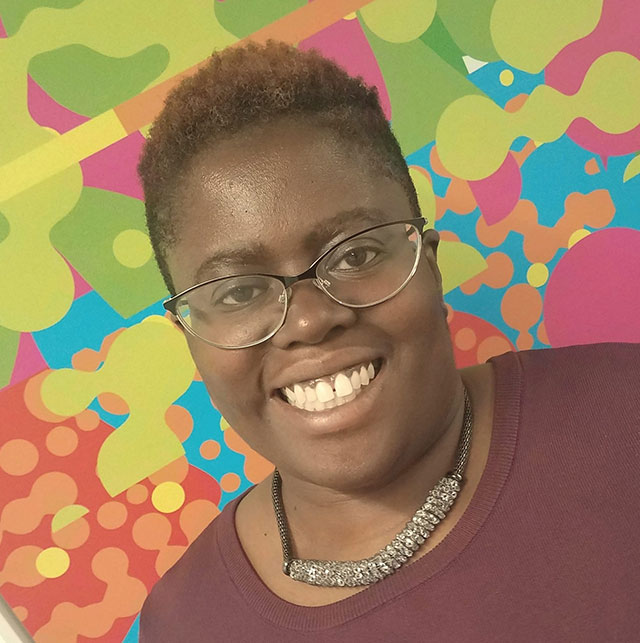 Kwanda M. Ford is a PhD student in Cinema and Media Studies and an Eugene V. Cota Robles Fellow at University of California Los Angeles. She obtained her Masters degree in Cultural Studies with a certificate in Africana Studies and Media Studies emphasis from Claremont Graduate University. She has written historiographies on costume designers, transnational film and television in the 1960s, Black diaspora popular culture, and critical food studies. Before relocating to Los Angeles, she earned a Masters in Human Services Counseling and a bachelor in Liberal Arts from National-Louis University in Chicago.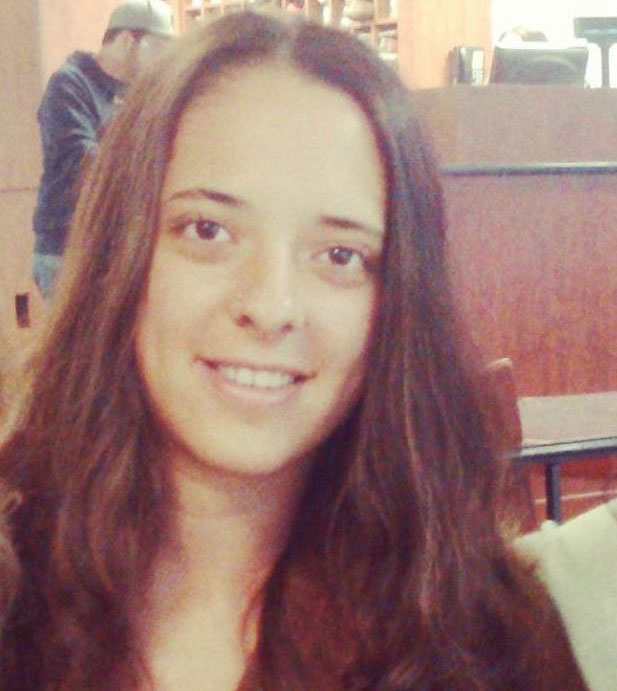 Blanca Gamez-Djokic is a doctoral candidate in the Critical Studies of Race, Class and Gender cluster at the Graduate School of Education at U.C. Berkeley. Broadly, Blanca's research interests pivot around emotion, affect, critical pedagogy, schools, and practices and processes of racialization. Blanca received her EdM in Arts in Education from the Harvard Graduate School of Education and a BA in Sociology and Anthropology from Swarthmore College.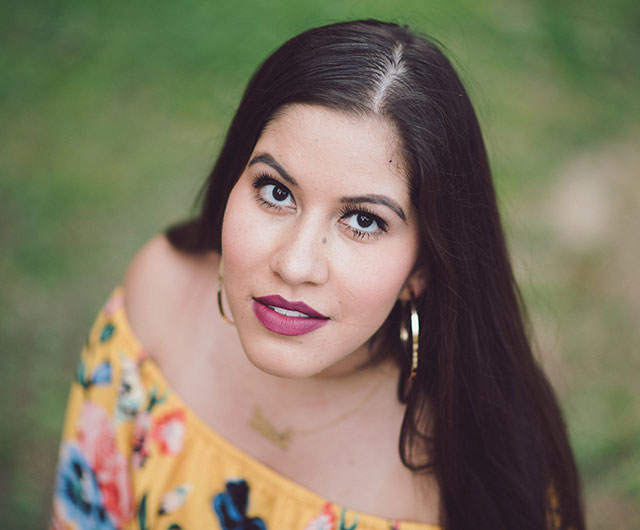 Lily Guerrero is a third-year doctoral student in voice performance at Florida State University. She teaches applied voice at FSU and previously held the adjunct position in voice at Andrew College in Cuthbert, GA. She has performed with Wichita Grand Opera, Winter Opera St. Louis, Opera Grand Rapids, Windy City Opera, GLOW Lyric Theatre, Atlantic Music Festival, and Bay View Music Festival, among others.She is a member of Omicron Delta Kappa (VP of Community Service), Phi Kappa Phi (acting President), and Pi Kappa Lambda honor societies.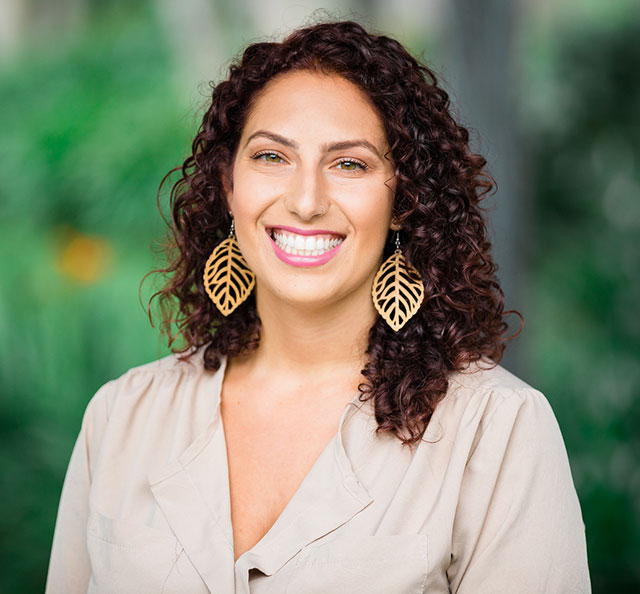 Tonia Guida is a doctoral candidate in Social Science Comparative Education with a concentration in Race and Ethnicity at the University of California Los Angeles and she also holds a master's degree in Higher Education Administration from The University of Texas at Austin. Her dissertation examines the racial ideologies of white undergraduate women on a historically white campus and her research agenda more broadly entails critical whiteness studies, racial ideologies, and developing more racially and socially just campus environments.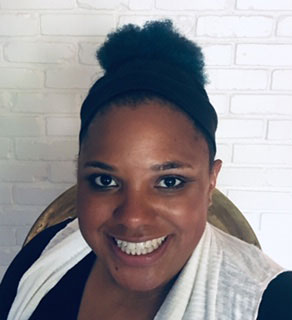 Delandrea Hall is a doctoral candidate at The University of Texas at Austin in the Curriculum and Instruction, Social Studies Department.  She received her Masters of Education in Educational Administration from the University of North Texas. Her research interests center around examining the ways racialized and gendered experiences inform the pedagogical decisions of teachers of color.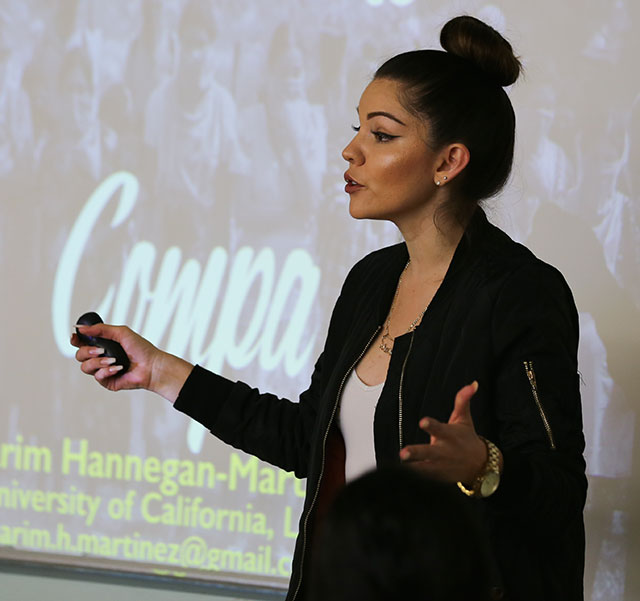 Sharim Hannegan-Martinez is a first generation doctoral candidate in Education at UCLA. Before pursuing her PhD, she was a high school school English teacher in East Oakland and worked with pre-service teachers in the University of San Francisco's Urban Education and Social Justice (UESJ) program. She is a founding member of the People's Education Movement Bay Area. Her research, which is heavily influenced by her experiences as a Chicana growing up on the San Diego/Tijuana border and her time as a teacher in Oakland, focuses primarily on the role of loving relationships in helping young people cope with, navigate and heal from traumatic stressors in the context of urban classrooms.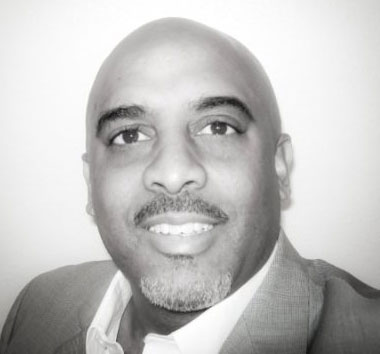 Theodore Harrison III, is a 5th year, Media Studies PhD student in the School Journalism and Communication (SoJC) at the University of Oregon. His academic studies are centered at the intersection of "Communication Studies," "New Media" and "Public Policy." Theodore earned his BA and MA in Communication Studies at California State University, Sacramento. His research interest have a foci on hashtag activism, which allows collective identities the ability to scale messages and connections across time and space in a way that was not previously possible with traditional forms of media.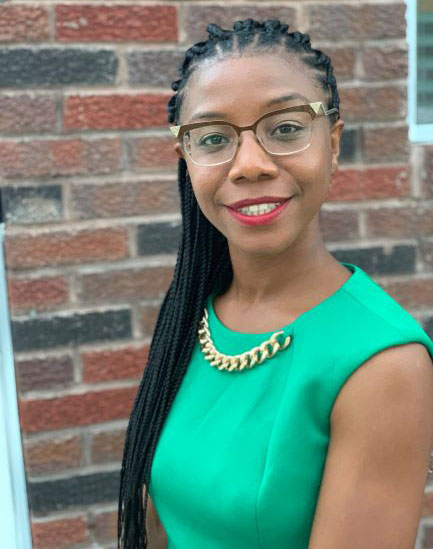 Nia E. Hulse is an EdD candidate in the Department of Administrative and Instructional Leadership at St. John's University. She is also a 2018-2020 University Council for Educational Administration (UCEA) Barbara Jackson Scholar and a 2019 William L. Boyd Emerging Scholar.  Nia received her Bachelor of Science degree in Public Affairs from Baruch College-City University of New York and Master of Science degree in Mathematics Education from St. John's University. Having studied abroad in Ghana, China, and India, her doctoral research study focuses on culturally responsive school leadership in response to the changing demographics in U.S schools.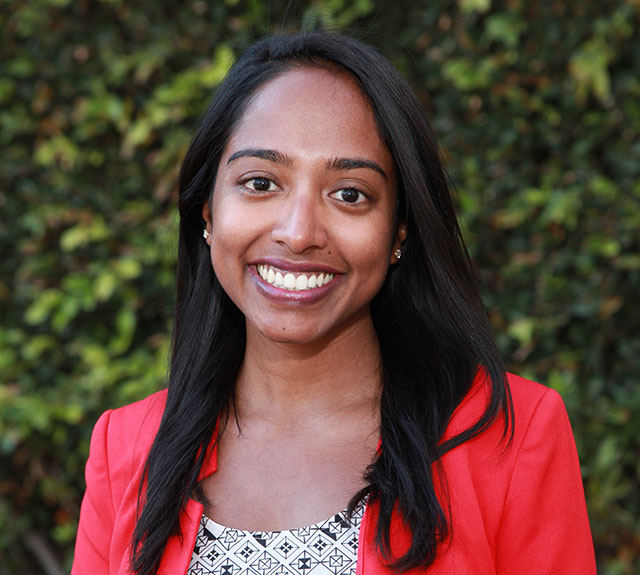 Liane Hypolite is Rossier Dean's Fellow in the Urban Education Policy PhD program at the University of Southern California's Rossier School of Education, and is a research assistant at the Pullias Center for Higher Education and the Center for Education, Identity and Social Justice. Before attending USC, she served as the Dean of College and Career Advising at Codman Academy Charter Public School in Boston, Massachusetts, and has also worked at the national college access and success non-profit, Bottom Line, helping students to and through college. She completed her bachelor's degree at Brandeis University, double majoring in Psychology and Sociology, and earned her master's in Education Policy and Management at the Harvard Graduate School of Education.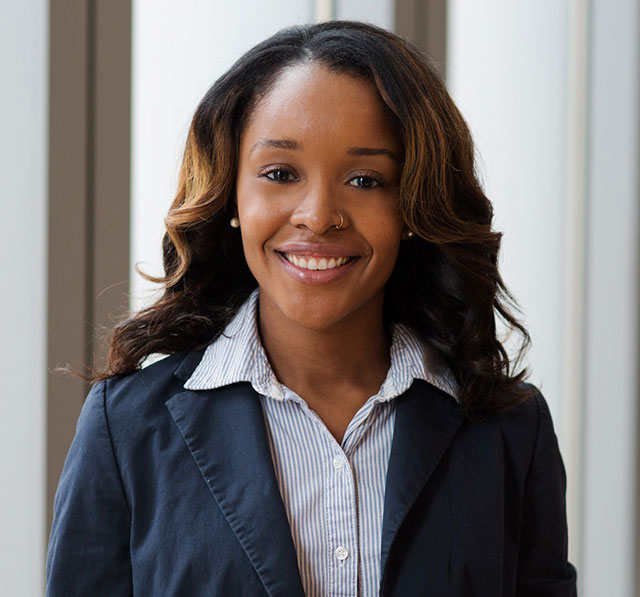 Natasha Johnson is a PhD candidate in the Joint PhD Program in Social Work and Psychology at the University of Michigan. She earned her BA in psychology from Spelman College and her MS in Psychology and MSW from the University of Michigan. Natasha has training in mixed-method approaches, person-centered and hierarchical quantitative methods, and qualitative methodologies. Her dissertation examines the influence of racial identity and racial socialization on critical reflection (e.g., racism awareness) —an aspect of critical consciousness that considers youths' awareness of structural factors contributing to the Black-White achievement gap and investigates the intervening role a critical reflection of racism might have between cultural assets (e.g., racial identity and racial socialization) and perceived racial discrimination. Natasha is a recipient of a Ford Foundation Predoctoral Fellowship and a National Science Foundation Predoctoral Fellowship.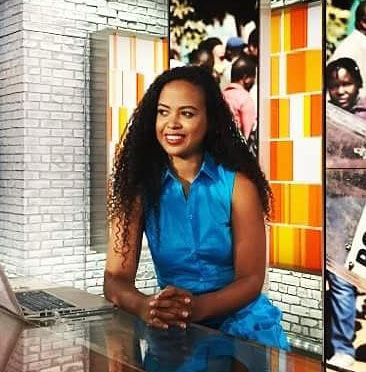 Jacquelin Kataneksza is a doctoral candidate in Public and Urban Policy at the New School in New York. Her research focuses broadly on African politics, civil society and new medias. Her work examines where political deliberation occurs, what is communicated and how these varied negotiations are mediated using new internet communication technologies. She is a 2017-2018 Doctoral Fellow in the Mellon Foundation funded Graduate Institute for Design, Ethnography and Social Thought (GIDEST) and holds a master's degree in International Affairs from the Studley Graduate Program in International Affairs.  She has also previously consulted on international development policy in various offices of the United Nations Department of Economic and Social Affairs (UN-DESA).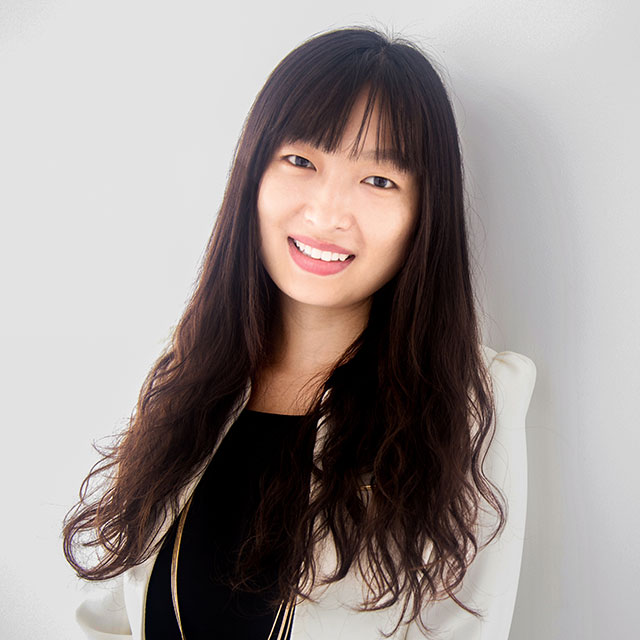 Xia Li is a PhD candidate in Public and Urban Policy at The New School. Her research focuses on educational inequality and the role public policy can play in promoting equity in education for marginalized and underserved groups. Xia is a recipient of 2019 Equity and Inclusion Fellowship from the Association for Public Policy Analysis and Management (APPAM) and 2019-2020 Student Research Award from The New School. Currently, Xia is a Teaching Fellow at The New School and an Adjunct Instructor at Fordham University where she teaches Statistics and Statistical Decision Making. Xia holds a BA in Sociology from China Youth University of Political Studies, an MPA from Rutgers University and an MA in Urban Planning and Management from Renmin University of China.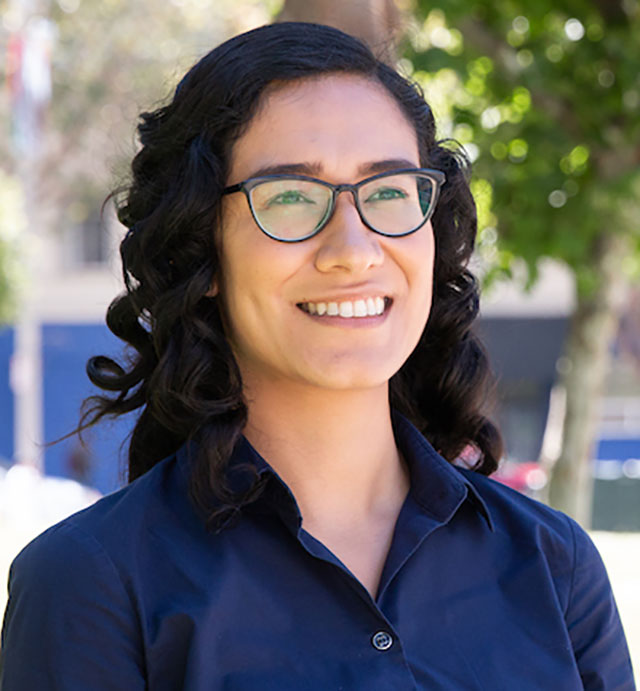 Jessica López-Espino is a doctoral candidate in Anthropology at New York University. Jessica is currently a Law & Inequality Fellow at the American Bar Foundation, where she is completing her dissertation on the experiences of Latinxs in child welfare. Her work examines the growing trend of Latinx involvement in child welfare and the role of language access in legal evaluations of the rights of parents in juvenile courts. Prior to returning to graduate school, Jessica worked as a college counselor and as a legal assistant for asylum cases. Jessica is a recipient of the National Science Foundation Graduate Research Fellowship for doctoral research. She received her MPhil in Anthropology at New York University and her BA in Anthropology and Applied Language Studies from UC Berkeley.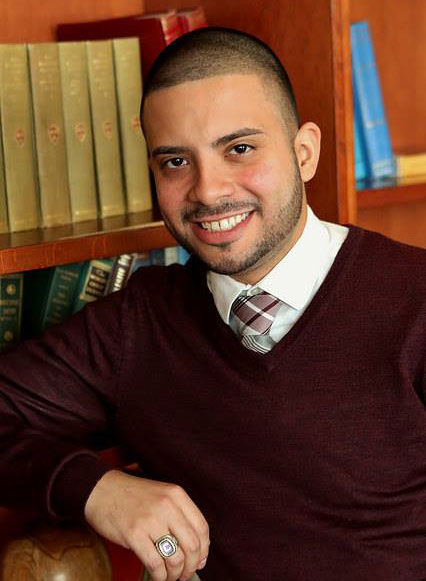 Andrew Martinez is a PhD Candidate in Higher Education at the University of Pennsylvania Graduate School of Education, a Visiting Scholar and Research Associate at the Rutgers Cente for Minority Serving Institutions, and a contributing blogger for Diverse Issues in Higher Education. Andrew received his BA in Sociology at Cornell University in 2012 and a MSEd in Higher Education Administration at the University of Pennsylvania in 2013. Before beginning his doctoral program, Andrew served as an Assistant Dean of Students at Cornell University where he led diversity initiatives for the department and advised identity-based student organizations.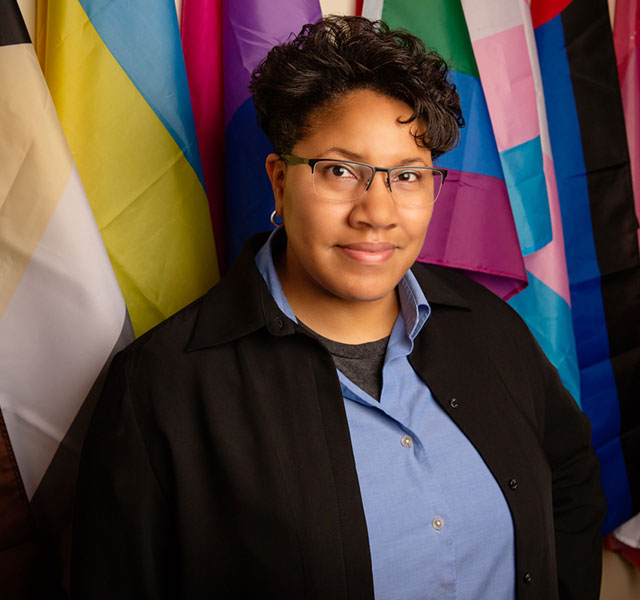 Leslie K. Morrow is a PhD candidate in the Department of Education Policy, Organization and Leadership at University of Illinois at Urbana-Champaign (UIUC) with a concentration in Social and Cultural Studies and Graduate minors in Gender & Women's Studies and LGBT/Queer Studies. Leslie is also the current director of the LGBT Resource Center at UIUC. She is invested in social change, building coalitions, and intersectional work both on- and off-campus in an effort to eradicate the many –isms that currently plague our society and in particular the always already marginalized. Her research interests examine queerness as it intersects with race & ethnicity, gender, affect and embodiment, neoliberalism and critical university studies.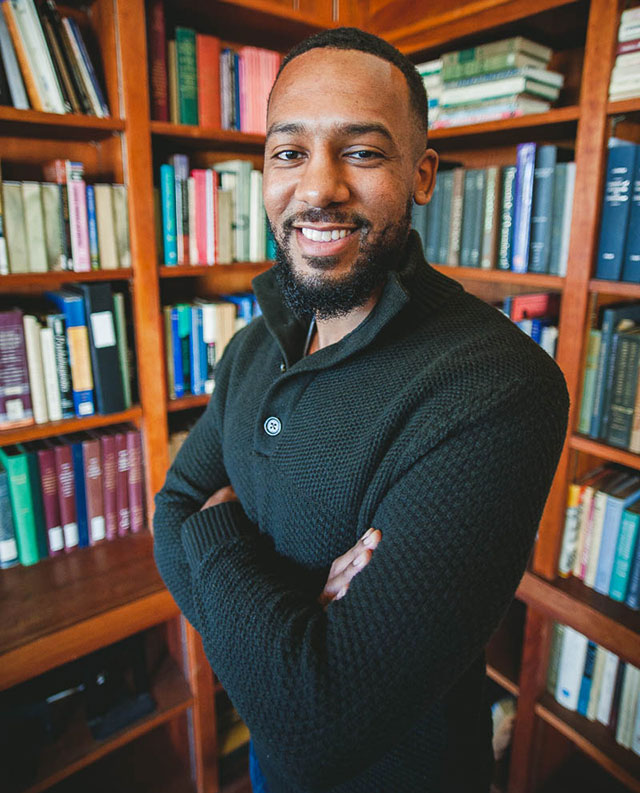 Michael W. Moses II is a doctoral candidate in the Social Sciences and Comparative Education division of UCLA's Department of Education. He holds a BA in English from Georgia Southwestern State University and a MA in African American Studies from UCLA. His scholarship prioritizes qualitative ethnographic research methods and critical race theories in education as tools to explore and improve the racialized conditions of historically underrepresented students in higher education.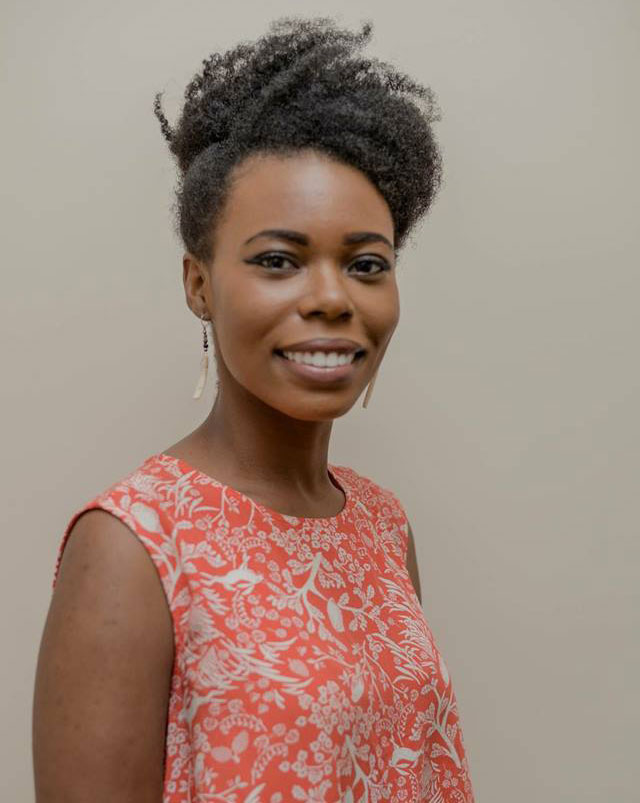 Danielle Moss is a PhD candidate and clinical educator in the Department of Communication Sciences and Disorders at James Madison University in Harrisonburg, VA. Previously, Danielle completed her Bachelor of Science in Health Sciences and Master of Science in Speech-Language Pathology at Duquesne University in Pittsburgh, PA. Danielle's doctoral work examines the morphosyntax of young children who speak Bahamian Creole English. Danielle also has a current research project exploring mother-infant interaction and infant-directed speech across cultures. Danielle holds certification from the American Speech-Language-Hearing Association (ASHA).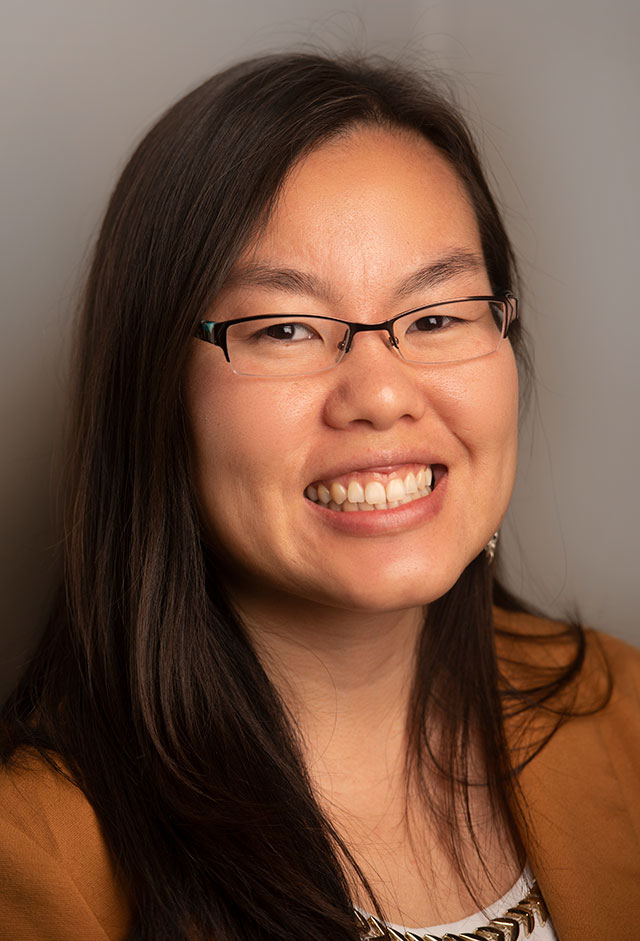 Kaozong N. Mouavangsou is a PhD Candidate in the School of Education with an emphasis on Language, Literacy and Culture, and a designated emphasis on Feminist Theory and Research at the University of California, Davis. She received her M.A. in Education and B.A. in English with a double minor in Education and Asian American Studies from the University of California, Davis. Her research examines race, culture and education in Asian American and Pacific Islander students, specifically Hmong Americans with the goal of informing educational policy.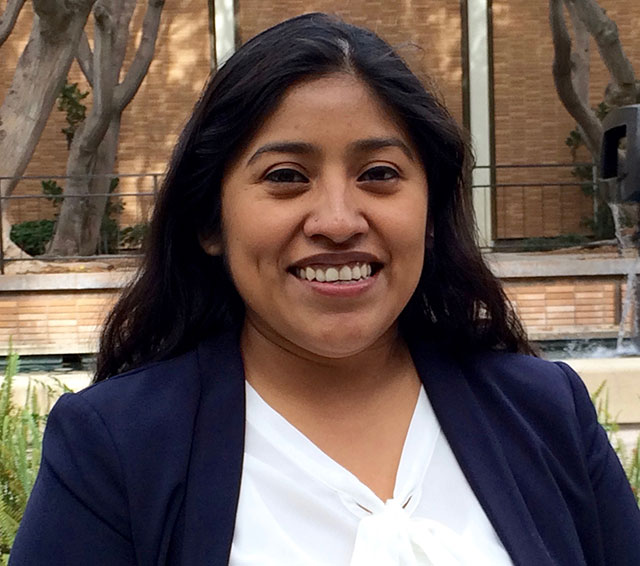 Brenda Nicolas is a PhD Candidate in Chicana/o Studies at UCLA, where she works on Indigenous notions of belonging and identity across three Zapotec generations (first, 1.5, and second) in Los Angeles. Brenda earned a master's degree in Latin American Studies from UC San Diego, a master's degree in Chicana/o Studies at UCLA, and as a transfer student received her bachelors in Sociology and Latin American Studies from UC Riverside. Her research topics include: Identity & belonging, race, migration, children of migrants, Land, settler colonialism, gender, transborder/transnational studies, and oral histories. Brenda is a Ford Foundation Scholar, a UCLA Dissertation Year Scholar, and a Eugene V. Cota-Robles Fellow.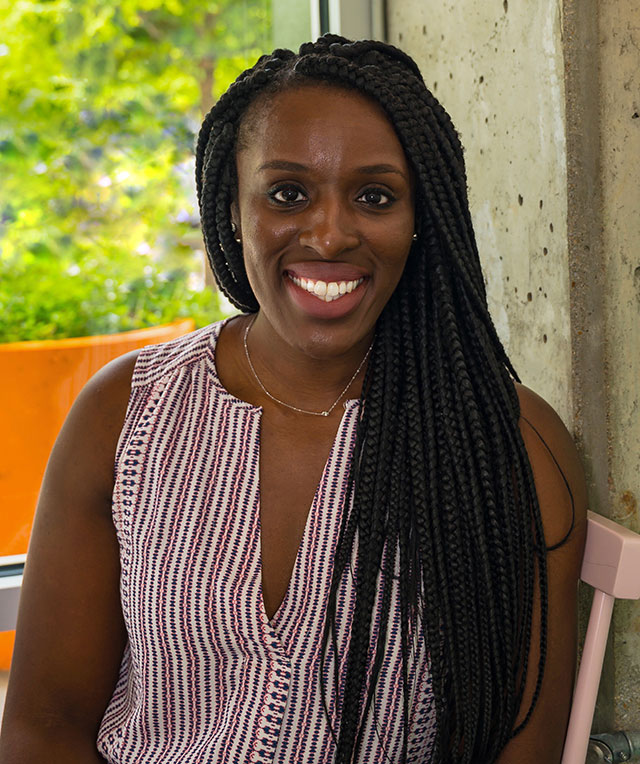 Lakeya Omogun is a PhD Candidate in the Language and Literacy Studies Program in the Department of Curriculum and Instruction at The University of Texas at Austin. Her dissertation research examines the identities and literacies of Nigerian immigrant youth. Specifically, she explores on how they use, develop, and engage with literacy inside and outside of school to understand how their literacy experiences influence identity construction and socialization processes in the United States.  She holds an MA in Literacy Education from Teachers College, Columbia University and a BA in Elementary Education with a concentration in Language Arts from Michigan State University. She is a McNair Scholar and a recipient of a UT-Austin New Scholars Fellowship Award.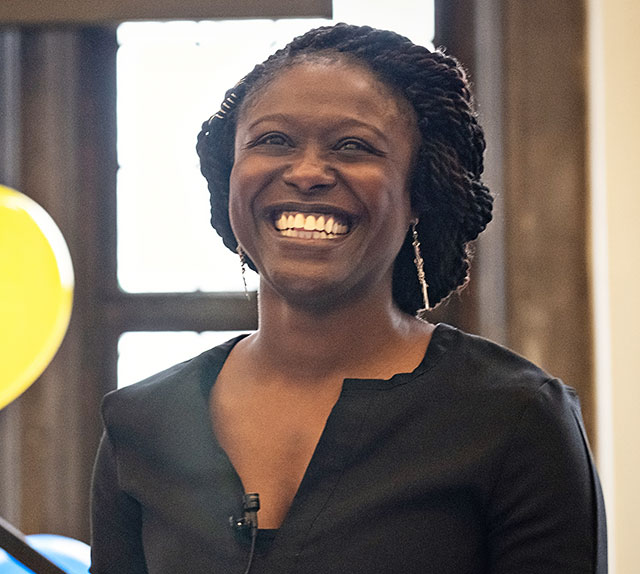 Ebony Perouse-Harvey is a PhD Candidate at the University of Michigan School of Education in the Teaching and Teacher Education program. She also holds a master's degree in Special Education: Learning Disabilities and a Juris Doctor. Her main research interest and teaching practice centers around the creation of professional development that supports both special and general educators in recognizing the impact of the intersectionalities of race, class, gender, and (dis)ability in their classrooms and case management practices during the referral, support, and transition phases of the special education process.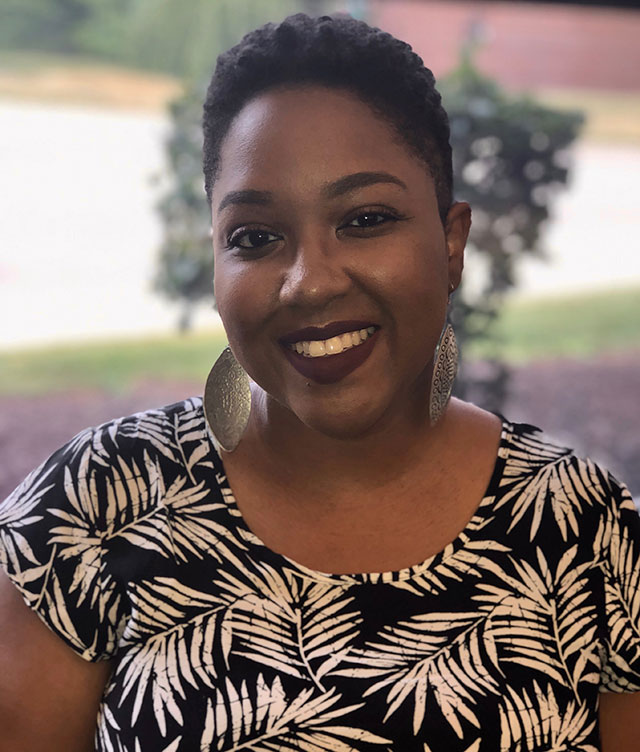 Cierra Presberry is a doctoral student in Michigan State University's Curriculum, Instruction, and Teacher Education program where she is also a King-Chavez-Parks Future Faculty Fellow. She holds an MA in Teaching and Curriculum as well as a BA in Special Education, both from Michigan State University where she also participated in the Ronald E. McNair Post-Baccalaureate Achievement Program. Her research examines the use of restorative justice with Black students and how the ways that it is taken up are affected by other aspects of schooling such as language, literacy, dis/ability, and parental engagement.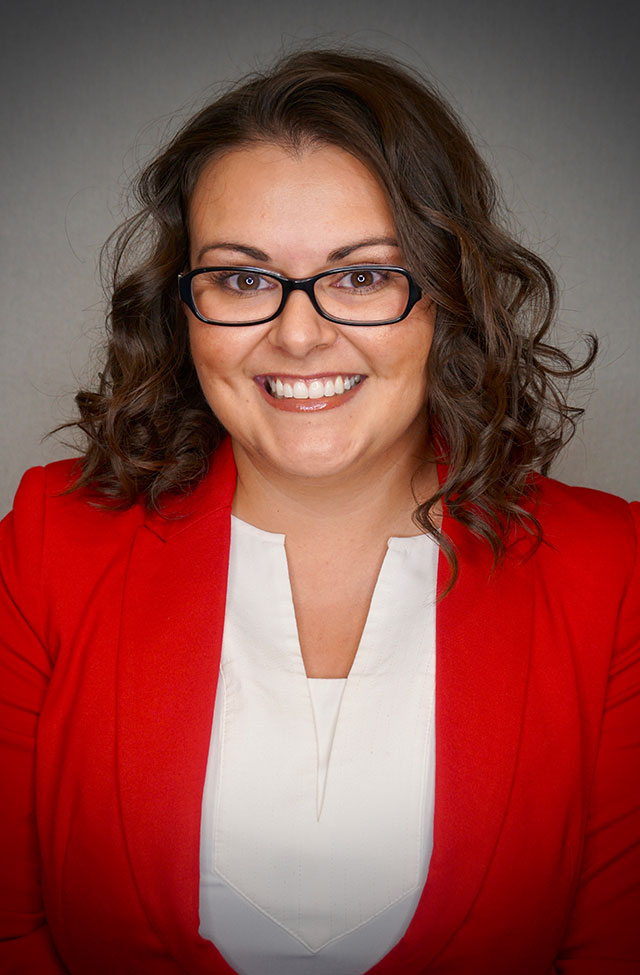 Berenice Sánchez is a PhD candidate at Indiana University (IU) in the department of Educational Leadership and Policy Studies. She earned her BS in Business Administration with a minor in Hospitality Management from California State Polytechnic University, Pomona and her MA in Politics, Economics, and Business from Claremont Graduate University. She is the recipient of a 2019-2020 President's Diversity Dissertation Fellowship and was a 2019 Fellow of the American Association of Hispanics in Higher Education (AAHHE) Graduate Fellow's Program. Her research explores the racialized experiences of Latinas/os/x in higher education, specifically focusing on Chicana/Latina graduate students, administrators, and faculty.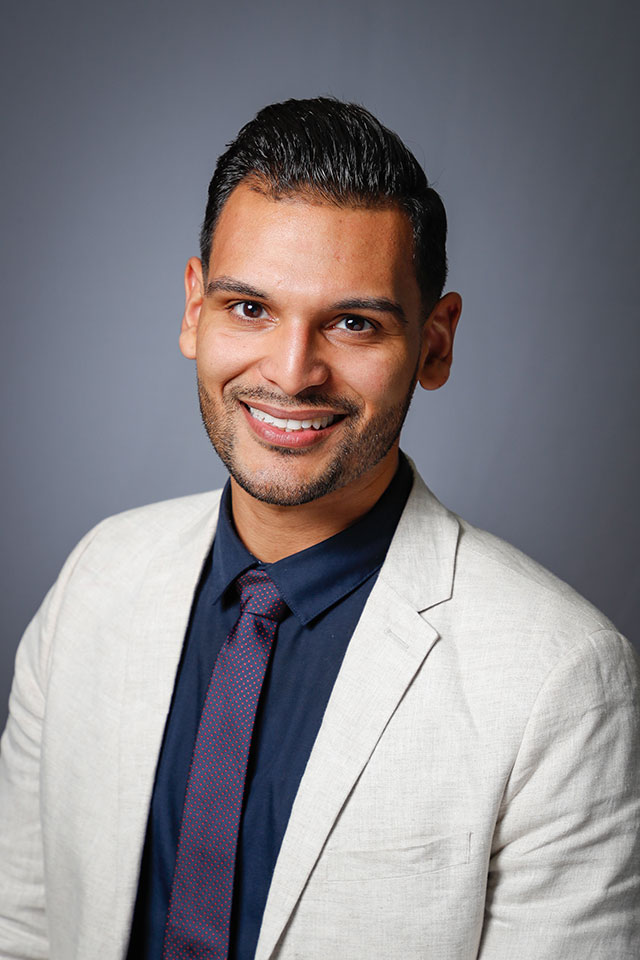 Stephen Santa-Ramirez is a PhD Candidate, Research Associate, and Teaching Assistant at Arizona State University (ASU). While pursuing a degree in Educational Policy and Evaluation, Stephen simultaneously obtained a graduate certificate in Socio-Economic Justice within the School of Social Transformation at ASU. Stephen's identity as a scholar-practitioner-activist continues to guide his work, involvements, and scholarship. He is currently an Associate Editor for the Journal of Critical Scholarship on Higher Education and Student Affairs (JCSHESA), and a Section Editor for the Current Issues in Education Journal.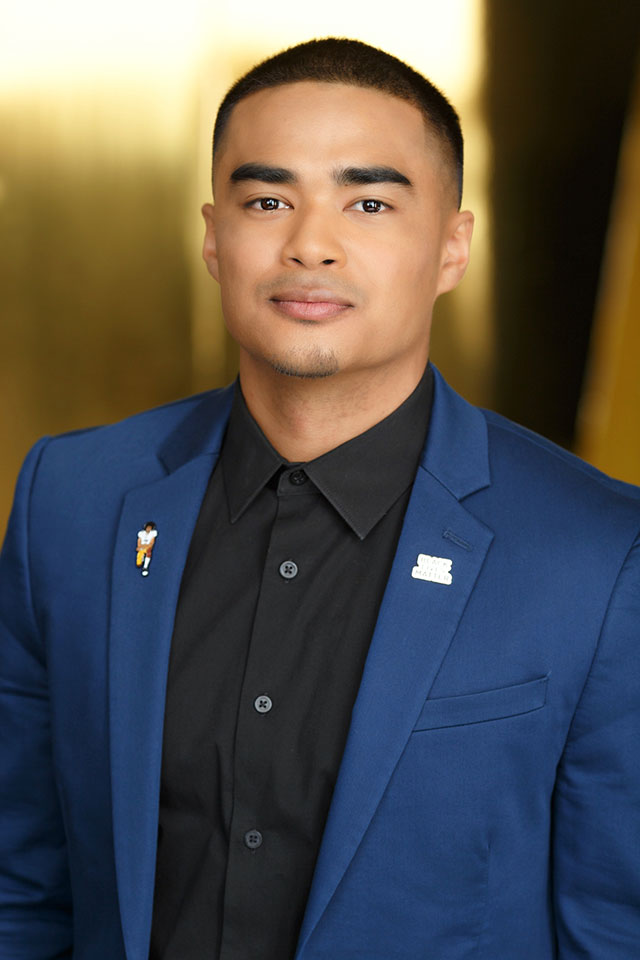 Sy Stokes is a PhD candidate in the Urban Education Policy program at the University of Southern California Rossier School of Education, and serves as a Research Associate for the USC Race and Equity Center. He has a BA in African American Studies from UCLA. For the past five years, he has traveled the nation performing his spoken word poetry that touches on various topics including social justice, student activism, race and racism, education, love, family, and mental health. In addition to his creative repertoire, he also facilitates race and equity trainings for administrators and staff working in professional organizations, colleges and universities, and local school districts.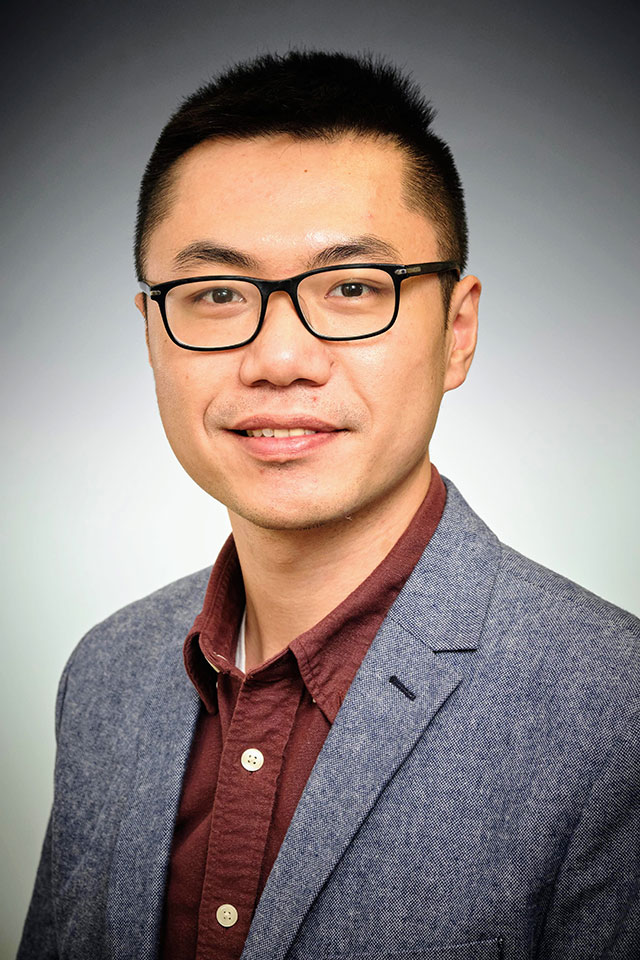 Peitao Zhu is a doctoral candidate in Counseling and Counselor Education at Syracuse University and obtained his MA in Mental Health Counseling and Behavioral Medicine at Boston University School of Medicine. Peitao's professional interests include cultural humility, complex trauma, interpersonal process in counseling, group work, and counselor education pedagogy. Peitao has been awarded the Syracuse University Fellow and the Graduate Student Fellow of the Counseling and Human Services Division of the American Educational Research Association. Peitao is a National Certified Counselor in the U.S. and a mental health counselor in the state of New York.