Latin music star Rubén Blades comes to Lincoln Center on Tuesday, January 24 at 7:30 pm for a lively conversation with Carlos Chirinos, associate professor of music business at NYU Steinhardt. The event, which is free and open to the public, is the latest in ¡VAYA! 63, a series of Latin music events co-curated by Chirinos and Lincoln Center's David Rubenstein Atrium and designed to strengthen our links with the Latin community in New York City through music, dancing and conversations.
A fourteen-time Grammy Award winner, the internationally acclaimed singer, songwriter, and actor Rubén Blades also has a career as a politician in his native Panamá. In 1994, he ran unsuccessfully for presidency of Panamá, but in 2004 was appointed Minister of Tourism.  An innovator who introduced political and societal issues into traditional Latin music, Blades is a committed social activist who over the years has addressed issues of poverty, government corruption, and more, both on the stage and off.
"I'm thrilled to have this rare opportunity to have a conversation with Rubén Blades to share his thoughts on social development in Latin America, and the future of Latin music," said Chirinos, who also directs the NYU Music and Social Change Lab.
One of Blades' most popular songs is Plastico (Plastic), an inspirational song that reminds listeners to prioritize moral values over physical possessions, criticizes racism and calls for unity among Latinos. A fragment of the lyrics says: "Listen Latino, brother, friend, don't sell your destiny for gold and comfort. Don't forget your roots and fall for imported models. Remember you can see faces, but never the heart."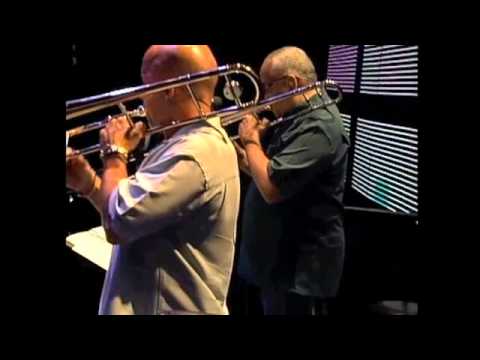 Now in its second year, ¡VAYA! 63 features artists with deep roots in the New York City Latin music scene, and also those who reflect its evolution since the 1960s.
"Nearly 30 percent of New York City residents are of Latin origin; we created ¡VAYA! 63 to celebrate Latin culture through music, dancing, and conversations at the world's leading performing arts center," Chirinos said.
At the heart of the series are monthly Friday-night dance parties. This spring's Friday night events include:
January 20: Ola Fresca blends Cuban dance music, salsa, and funk with world beat rhythms, (opening set by DJ Bongohead)
February 24: Pedrito Martinez Group brings world-class rumbero and fresh takes on Afro-Cuban rhythms (opening set by DJ Carlos)
March 24: Fulaso plays classic '60s and '70s Boogaloo and Latin Soul, along with original material that channels millennial funk
April 21: Williamsburg Salsa Orchestra plays innovative, salsa dura with a new, vibrant aesthetic
May 19: Charansalsa combines the best of Charanga and Salsa for a night rooted in Cuban dance traditions by way of New York City.
Read more about ¡VAYA! 63 in Playbill, and watch Chirinos discuss ¡VAYA! 63 on WABC's Tiempo (Part 1 and Part 2). For more information on upcoming events, visit the NYU Music and Social Change Lab.