Julia Wolfe – renowned composer, NYU Steinhardt assistant professor of music, and recipient of the 2015 Pulitzer Prize – will come to NYU's historic Provincetown Playhouse for a special evening of conversation and performances on Wednesday, April 29 at 7 p.m.
Wolfe, who has taught music composition at Steinhardt since 2009, was awarded the Pulitzer Prize for Music for her composition "Anthracite Fields," a 45-minute multi-media oratorio about the plight of Pennsylvania coal miners. She will discuss her life and work with Limor Tomer, General Manager of Concerts & Lectures at the Metropolitan Museum of Art. The event will also feature performances of her work by guitarist Mark Stewart, Palladium Percussion, and her student, violinist Sarah Goldfeather.
"Julia is one of the most compelling and innovative composers living today, and "Anthracite Fields" is exemplary of her tremendous talent," said Ron Sadoff, chair of NYU Steinhardt's Department of Music and Performing Arts Professions and director of the Film Scoring Program. "We're thrilled to see her earn this extraordinary recognition, and we're extremely fortunate to have her as part of the NYU Steinhardt community."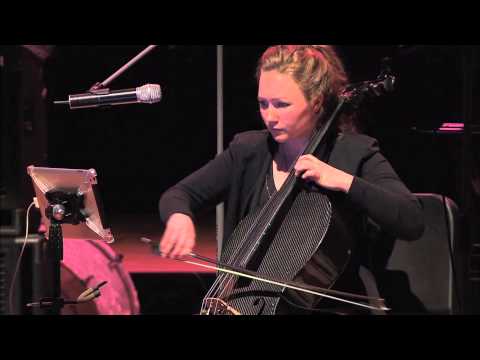 A native of Philadelphia, Wolfe is the co-founder and co-artistic director of New York's music collective Bang on a Can, which delivered the premiere performance on "Anthracite Fields" together with the Mendelssohn Club Chorus at the Philadelphia Episcopal Cathedral on April 26, 2014. Wolfe's piece Steel Hammer was a finalist for the Pulitzer Prize in 2010.
Wolfe has written a major body of work for strings, from quartets to full orchestra. Her quartets, as described by the New Yorker magazine, "combine the violent forward drive of rock music with an aura of minimalist serenity [using] the four instruments as a big guitar, whipping psychedelic states of mind into frenzied and ecstatic climaxes." Wolfe has also composed for Anna Deveare Smith's House Arrest, and won an Obie award for her score to Ridge Theater's Jennie Richie.
The event is free and open to the public. The Provincetown Playhouse is located at 133 Macdougal Street, between West 3rd and West 4th streets (Subway: West 4th Street: A,B,C,D,E, F). For more information, visit www.steinhardt.nyu.edu/music.