Nearly 25 years after the passage of the Americans with Disabilities Act (ADA), how can mobile technology be used to enhance the lives of people with physical, social, emotional, and cognitive disabilities? That is the question NYU's ABILITY Lab and AT&T put to developers around the world by launching the first-ever Connect Ability tech innovation challenge.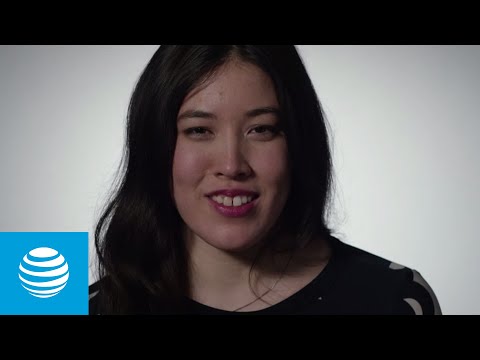 Over the next three months leading up to the July 26th anniversary of the enactment of the ADA, developers will compete for more than $100,000 in prizes to design software, wearable and other technology solutions aimed at enhancing the lives of people with disabilities at work, home and play.
The Connect Ability Challenge will leverage the expertise of NYU's ABILITY Lab, an interdisciplinary research center dedicated to the development of adaptive and assistive technologies for people with disabilities. The ABILITY Lab is a collaboration between three NYU schools: Steinhardt, Tisch, and the Polytechnic School of Engineering.
To best engage the user community, developing participating in the Connect Ability Challenge will have the opportunity throughout the competition to interface directly with four people, or "exemplars," with diverse disabilities who will share the challenges they face and help guide innovators to find solutions. The exemplars are:
"As an occupational therapist in NYU Steinhardt's Department of Occupational Therapy, I focus on helping people participate more thoroughly in activities in their homes and the community that are meaningful to them. Our expertise in disability and barriers to participation meshes well with the expertise of designers, developers, engineers and technology users and sets us up to perform meaningful research and develop comprehensive solutions to complex problems," said Anita Perr, clinical associate professor of occupational therapy.
"We are so excited to see the solutions developed for our exemplars through this challenge and in partnership with AT&T and New York University's ABILITY Lab."
The challenge directs developers to solve for four functional categories and one category addressing public policy for the disabled community: people with sensory disabilities, people in need of mobility solutions, social and emotional solutions, solutions for people with communicative and cognitive disabilities, and solutions impacting policy and society.
 "The Connect Ability challenge rests on the idea that the developer community has a tremendous opportunity to leverage cutting-edge technology to improve the lives of persons living with disabilities. This challenge, and the work that will come from it, is a testament to NYU's enduring advocacy on this issue and our role at the ABILITY Lab in researching and developing client-centered solutions in accessible technology," said R. Luke DuBois, associate professor of integrated digital media at the NYU Polytechnic School of Engineering. DuBois also holds appointments in Steinhardt's Department of Music and Performing Arts Professions and Tisch's Interactive Telecommunications Program.
NYU and AT&T will tap national experts to attract the broadest base of developers. For example, the Rehabilitation Engineering and Assistive Technology Society of North America (RESNA) will advise on the formation of teams of engineers and persons with disabilities in at least six metro regions with large numbers of computer science, rehabilitation science, and engineering students. RESNA is a professional membership organization dedicated to promoting the health and well being of people with disabilities through increasing access to technology solutions.
These experts will also serve as a resource to developers, who will use off-the-shelf technology to design their solutions so that winning tech can be delivered more quickly into the marketplace.
A panel of experts from the engineering, technology and disability community, including Perr, has agreed to judge the submissions and identify the winning solutions.
Developers will have the opportunity to interact with exemplars and develop their initial concepts at a Hackathon sponsored by AT&T and NYU on Saturday and Sunday, April 18th and 19th, at NYU's Media and Games Network (MAGNET) center in Downtown Brooklyn's MetroTech Center.
Winners of the Connect Ability Challenge will be announced July 26th, the 25th Anniversary of the ADA. For more information or to register for the challenge, visit http://connectability.challengepost.com/ and follow the latest news on Twitter using the hashtag #ConnectAbility.