Aaron Derell Gregory, a graduate of Morehouse College, is the first member of his family to earn a college degree. A student in Steinhardt's dance education program, when Gregory completes his studies in a year, he will also be the first member in his extended family to be awarded a master's degree.
Gregory is the recipient of the Gates Millennium Scholarship.  Founded by Bill and Melinda Gates, the prestigious fellowship aims to increase educational opportunities for minority students. Gregory is grateful for the scholarship that has supported his education and has enabled him to pursue his passion for dance, which he sees as a touch of the divine.
"My passion for dance is a gift from God really," Gregory says. At Spelman College –where he took dance classes — he was able to integrate faith into his art by serving as captain of ARISE Step and Dance Ministry. He cites the movie, You Got Served, as a critical moment in his academic development as a dancer. "It was at that point that I began studying various styles ranging from hip hop and stepping to modern and West African dance," he says.
For now, Gregory takes inspiration from his studies and preparing for a future that will include teaching middle school students, as well as performing his original choreography. His goal is to 'danceform the world,' which, he explains, means "to transform others' lives through dance.
Watch Aaron Gregory dance in Leo DijiNero Freestyle: Weekends-Skrillex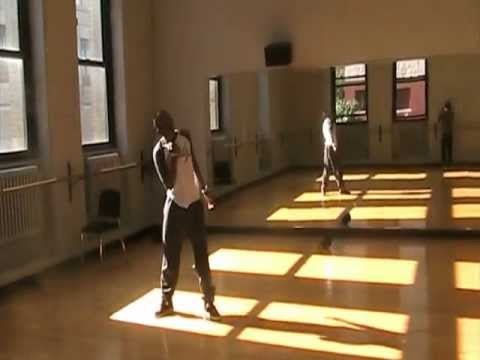 (Photo: Aaron Gregory by Brady Galan, NYU Steinhardt.)